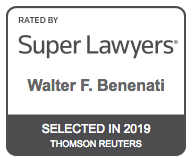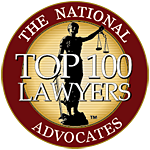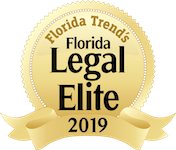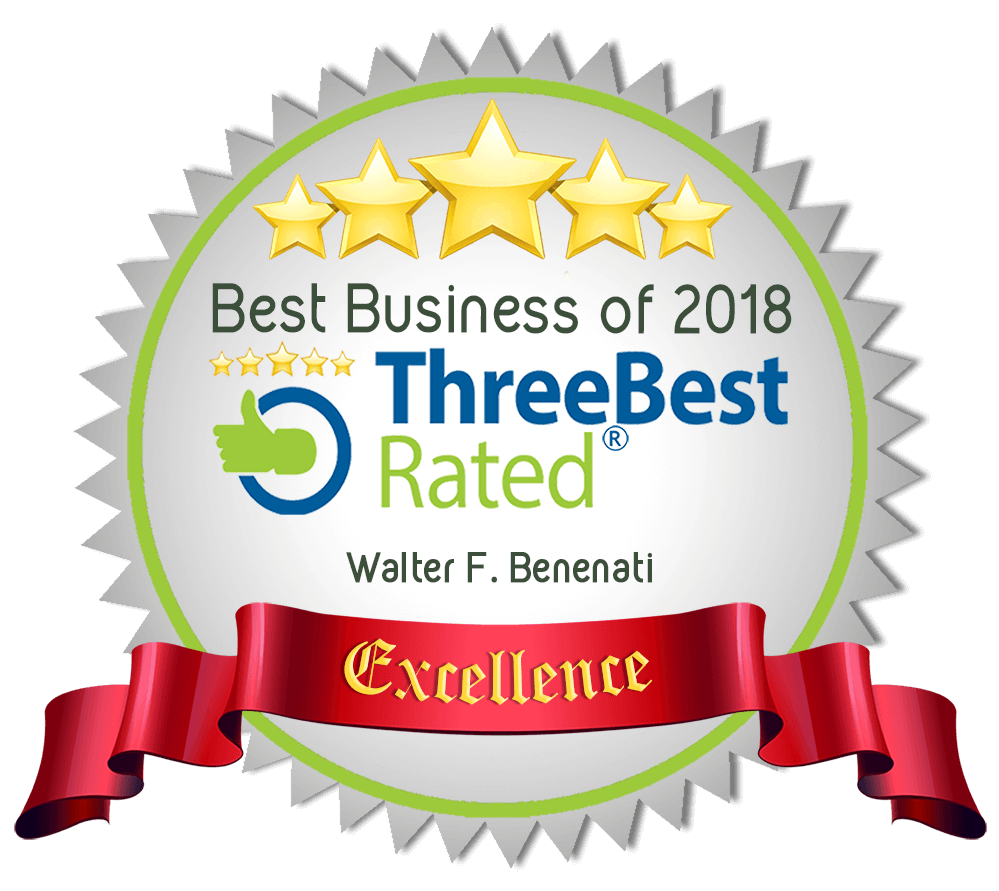 One of the largest foreclosure defense law firms in Orlando and Kissimmee
We have worked with families that have fallen months behind paying their mortgage, and are being harassed by debt collectors and we can help you too.
So what do you do when you receive that foreclosure complaint from a process server at your home? Many people panic and simply ignore it. That is precisely what you shouldn't do. The Law Offices of Walter F. Benenati understands many people feel there is no hope when they face losing their home and they simply do not have any money to get their mortgage payments current. There are solutions to your problem. Call us to discuss your options.
What sets us apart is we are not a STATEWIDE law firm with satellite offices all over giving bad service. We are a local law firm that focuses in foreclosure defense and limited other areas of law. You will ALWAYS meet with an attorney, not a paralegal, when you come in for a FREE consultation. When you receive foreclosure papers please call me to help you. Time is of the essence. I can possibly help you stay in your home for a long period of time. Do not move out. Let me help you today.
We help families and individuals in Orlando, Kissimmee, Sanford and all parts in between in foreclosure defense and loan modification assistance. Whether you are working directly with your original lender or a law firm that has filed the foreclosure, it is important to act quickly once foreclosure action has been taken. An early start can allow for more time to build a full defense. Don't wait to contact an Orlando foreclosure attorney. Let us work together to fight to save your home.
We can also prepare your response to the foreclosure lawsuit and provide representation in an attempt to give you additional time in the home to coordinate your finances during the next several months.
Foreclosure Defense in Orlando
Adjustable mortgages payments rising and plummeting home values along with an economy in turmoil have left thousands of people underwater in their mortgage and unable to meet their monthly obligations. Personal Bankruptcy in Orlando is one approach that may be an option to keep you in your home, but there may be others available to you. There are options that an effective lawyer can use to help prevent or delay a foreclosure. You have twenty days to file a response to your foreclosure suit. Do not wait too long to involve an attorney because it could be too late.
Loan Modification Orlando
Our goal is to help you stay in your home, whether through litigation or looking into loan modifications. Please call us for your foreclosure defense in Orlando. We also service all of Central Florida including Deltona, Palm Bay, St. Cloud, Kissimmee, Sanford, Clermont, Ocala, Davenport, Leesburg, and all parts in between. Call your Orlando foreclosure defense attorney at 407-BANKRUPT (407-777-7777). We look forward to helping you by being on your side. Contact our office today online or by phone to schedule a free initial consultation to discuss your foreclosure defense options. Let us help you keep your home! You have options. Call us now to set up your free consultation and press RESET with your mortgage.
Don't Just Take Our Word For It
"I was very hesitant to go through the procedure of bankruptcy, especially at this late age of my life of the close to retirement years. Going through difficult personal health and family events made this very hard, yet every person I came in contact at the Law offices of Attorney Walter Benenati made me feel at ease. They were always quick to answer any questions. Even one time I was shocked I emailed the office and not even a couple of minutes later the attorney called to answer my question. My 17 year old son, was next to me and he was "mom did that just happen"? Every step of the way they were with me. They always informed me of any changes etc. So appreciated communication and help from Olga, Maria, Zumary, Stephanie, Jennifer and Chris. I am extremely grateful to Denisse B. & Attorney Claribel Acosta for helping me so at ease with the transitions and process of it all till the end. These girls rock!!! Great communication, Great Service, forever grateful for the blessing of the Benenati Law Office for this Season of my Life. Trust me , Attorney Walter Benenati was the right choice for me and it will be for you too."
---
Robert and Joyce W.
Client
"We were very impressed with professionalism no matter who we spoke to when we called the office. We were always treated with respect and kindness. The process was very smooth and there were no surprises. The whole procedure was explained beforehand and the process was exactly as explained. We were very embarrassed at having to file bankruptcy but Mr. Benenati and his staff always made us feel at ease and helped us to maintain our dignity through a very difficult time. We cannot thank them enough for helping us to get a fresh start!"
"I'm not sure if my words alone, could explain every detailed step that was taking by every individual in the Orlando and Kissimmee offices, that helped me with all of my documents. They went above and beyond. Customer services is an understatement. I work with over 65000 people and word of mouth is everything. If you need a lawyer and his staff that will work hard for you, Walter Benenati and his staff should be your # 1 choice."
"Initially, I was embarrassed about having to file for bankruptcy. Your firm made me feel comfortable about my decision and did not judge me at regarding my past financial decisions. Everything happened just the way it was explained at the consultation. No hidden costs or excessive time away from work. Thank you so much for helping me get my life back on track."
The Benenati Law Firm is the best. I can't speak highly enough about their staff. Walter and their team were excellent helping me in my case. They answer all questions, answer the phone immediately every time, and they offer an awesome price. They are very knowledgeable with all laws. I'm amazed how fast my case was handled and done. I will continue to to use the Benenati Law Firm in the future. I would definitely recommend to my family and friends. Thank you Benenati Law Firm for helping me restart my life.
"Amazing Law firm! The best in the business. Don't delay. Push the Restart Button!"
View All
Free Initial Consultation
In order to help you more quickly, please fill out the quick contact form. A representative of the firm will contact you to set up a FREE consultation.
We try to make our hours convenient for our hard-working clients by conducting FREE consultations on Saturdays (9-3) and during the week all the way to 5:00 p.m.